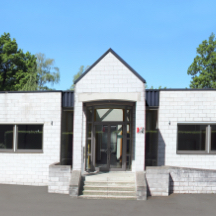 V2i BELGIQUE
V2i S.A.
LIEGE Science Park
Avenue du Pré Aily, 25
4031 Angleur – Belgium
Phone : +32(0)4 287 10 70
Fax : +32(0)4 287 10 71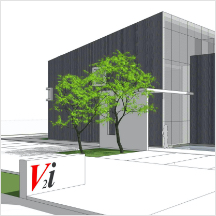 V2i FRANCE
Rue Thomas Edison, 2
64000 Pau
FRANCE
Phone : +32(0)4 287 10 70
Fax : +32(0)4 287 10 71
You are passionate about mechanics? You already have an experience in the field of vibrations or you are prepared to receive a specific training and help us to tackle our partners challenges? V2i is always looking for new talents, please send us your application.
Technician – Mechanical Testing Laboratory / Technicien – Laboratoire d'essais mécaniques
V2i is looking for a technician for its mechanical testing laboratory.
Are you a bachelor's degree holder or equivalent, with a strong practical sense and an affinity for experimental activities, and interested in training for testing in vibrations?
→ Contact us: info@v2i.be
V2i recherche un technicien pour son laboratoire d'essais mécaniques.
Vous êtes bachelier ou assimilé, doté d'un grand sens pratique, avec une affinité pour les activités expérimentales et intéressé de vous former aux essais en vibrations?
→  Contactez-nous: info@v2i.be
Vibration services sales representative
We are looking for a dynamic marketing representative to join our team.  Your main responsibilities will include discovering and pursuing new sales prospects, negotiating deals and maintaining customer satisfaction.
If you are creative, organized, and passionate about markets such as aeronautics, space, defense, transportation, and other relevant, join us to contribute to the growth of our company.
→ Contact us: info@v2i.be
Your Title Goes Here
Your content goes here. Edit or remove this text inline or in the module Content settings. You can also style every aspect of this content in the module Design settings and even apply custom CSS to this text in the module Advanced settings.
V2i BELGIQUE
V2i S.A.
LIEGE Science Park
Avenue du Pré Aily, 25
4031 Angleur – Belgium
V2i FRANCE
Rue Thomas Edison, 2
64000 Pau
France
* = required fileds.
Your protection and data confidentiality is of utmost importance to us.
If you would like more information on how we manage your data,
please read our
Privacy Statement.